● VIP table of 12 in a premium location
● Name/Logo included as Platinum Sponsor on signage at reception, in event-specific press releases and materials, and in event program
● Double-page ad with VIP placement in event program
● Verbal acknowledgment from the stage during the event
● Invitation to walk the red carpet
● VIP table of 12 in a premium location
● Name/Logo included as Emerald Sponsor on signage at reception, in all event-specific press releases and materials, and in event program
● Full-page ad with VIP placement in event program
● Verbal acknowledgment from the stage during the event
● VIP table of 10 in a premium location
● Name/Logo included as Gold Sponsor on signage at reception, in all event-specific press releases and materials, and in event program
● Full-page ad in event program
● Verbal acknowledgment from the stage during the event
● VIP table of 8
● Name/Logo included on signage at reception and in event program
● Half-page ad in event program
● Verbal acknowledgment from the stage during the event
● VIP table of 8
● Name/Logo included on signage at reception and in event program
● Half-page ad in event program
● (2) Premium Tickets
● Name/Logo included on signage at reception, and in event program
● (1) Select Ticket
● Name/Logo included in event program
● Please email Young Professional Ticket inquiries to RSVP@arthurmillerfoundation.org
● Limited tickets available on a first-come, first-served basis, to be confirmed with a formal AMF email.
* Arthur Miller Foundation is a non-profit 501(c)(3) organization. The majority of each donation is tax-deductible; the non-deductible amount of goods and services is $205 per attendee.
All sponsor benefits and event logistics are subject to change due to COVID. Sponsorships are non-refundable in the event of event postponement or cancellation.
All attendees must show proof of COVID vaccination, booster, and a negative test to enter the event. Masks must be worn for the entirety of the event when not actively eating/drinking. Additional protocols may be added closer to the event.
ABOUT
To honor Arthur Miller and his NYC public school education, the Arthur Miller Foundation is a non-profit organization that provides access and equity to quality theater education in public schools, and aims to increase the number of students that receive a dedicated theater education as an integral part of their academic curriculum. We believe that arts education is a right of every public school student. As an organization, we affirm that if arts education assumes its rightful place in the public school curriculum, we will foster generations of imaginative graduates, enhancing the evolving world of theater and all other fields of human endeavor.
We accomplish this mission through:
● AMF Scholars Program, which offers tuition scholarships to aspiring theater teachers.
● AMF Fellows Program, which provides resources and support to certified theater teachers in public schools.
Despite the fact that New York City is the theater capital of the country, only about 200 out of 1,800 public schools have theater teachers.  AMF's ultimate goal is to increase and diversify the pipeline of theater teachers, while giving them the tools they need to build sustainable public school theater programs.
Theater is a means by which to give a voice to all of our young people––particularly our Black and Brown students who make up the majority of the NYC public school population and have been disproportionately affected by the COVID-19 pandemic. The Arthur Miller Foundation has worked with our cultural partners to create Theater Labs through the social justice lens to celebrate BIPOC histories while cultivating students' creative voices, encouraging them to devise and tell their stories.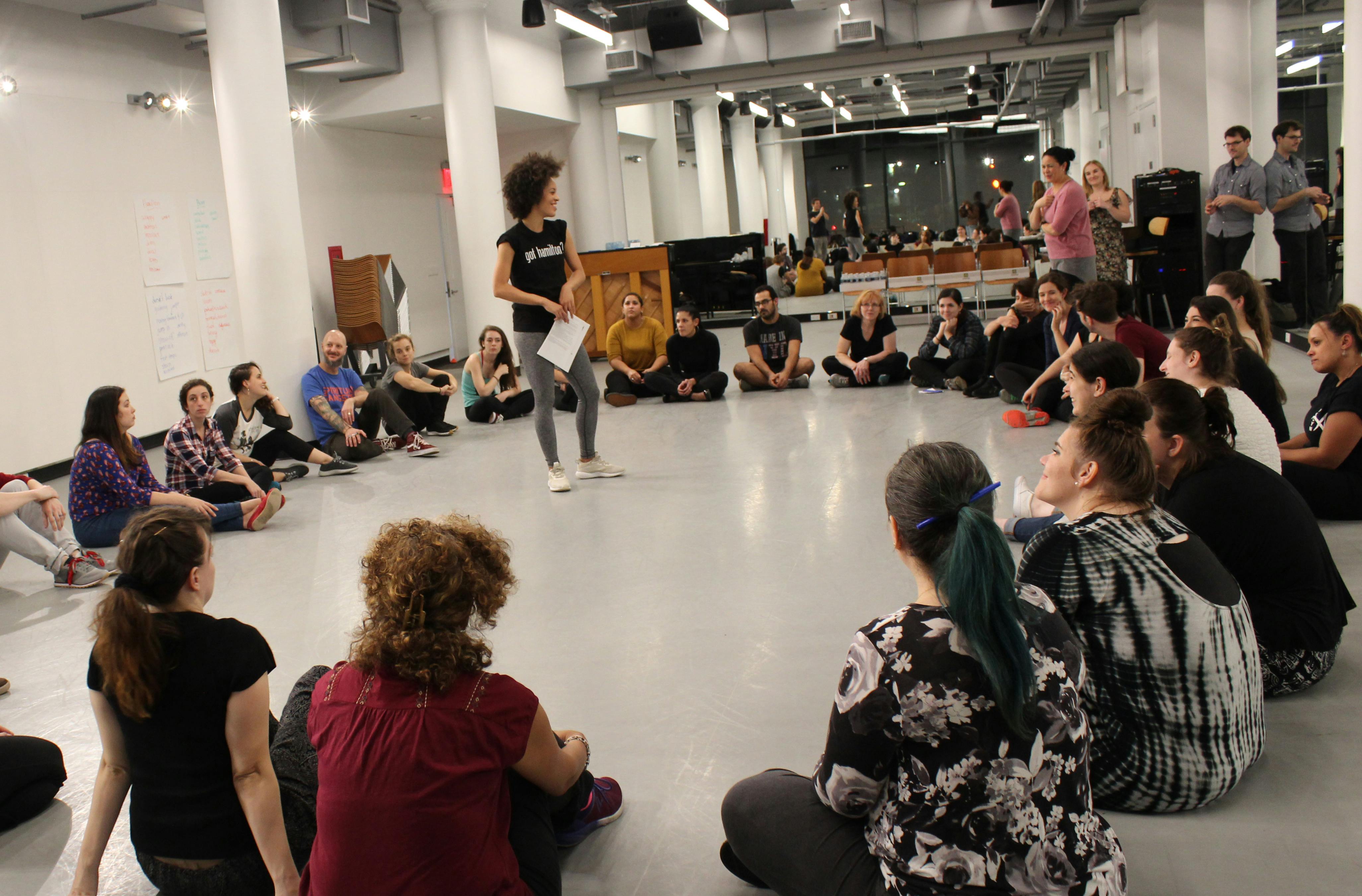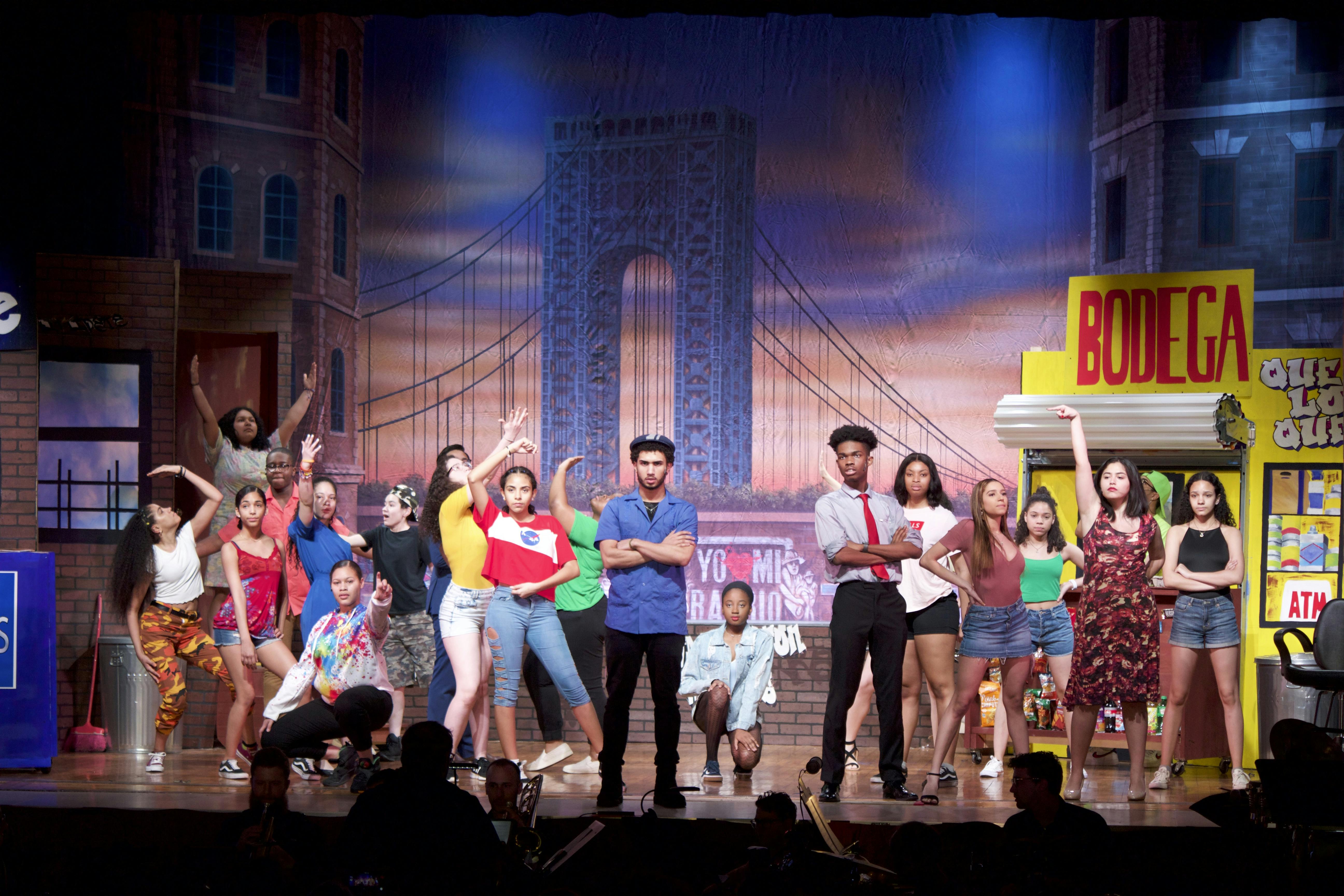 A dedicated in-school theater teacher is vital. Theater teachers are individuals who create a safe space where students can explore their authentic selves; theater educators cultivate a sense of community as students use art to make sense of the world around them. Evidence reveals that theater class gives students an outlet to funnel anxiety and stress through creative expression by providing them with a constructive way to channel those emotions.
AMF is determined to increase the number of theater teachers in New York City and eventually in other areas of the country, thereby increasing the number of public school students with access to quality, in-school theater education. AMF has continued to support our NYC Fellows and Scholars throughout the pandemic, and we are piloting our first expansion beyond New York into the state of Connecticut, but we need your help to deepen and grow this crucial work. Thank you for your meaningful support.